The 4th of July is just right on the corner. Today I'd like to share with you how we can cook Korean BBQ short ribs on a frying. Let's get started!

Korean BBQ Short Ribs Recipe
Serves: 4 people
Prep time: overnight
Cook time: 10 minutes
Beef and marinade:
2 pounds beef short ribs, flanken cut
1 Korean pear, cut into small pieces, pureed
¾ onion, cut into small pieces, pureed
6 garlic cloves, pureed
2 slices ginger, pureed
1 kiwi, pureed
¼ cup water
½ cup soy sauce
4 tablespoons rice wine
4 tablespoons honey
2 tablespoons sesame oil
1/4 teaspoon black pepper
Others:
1 tablespoon vegetable oil, for cooking
Lettuce
Kimchi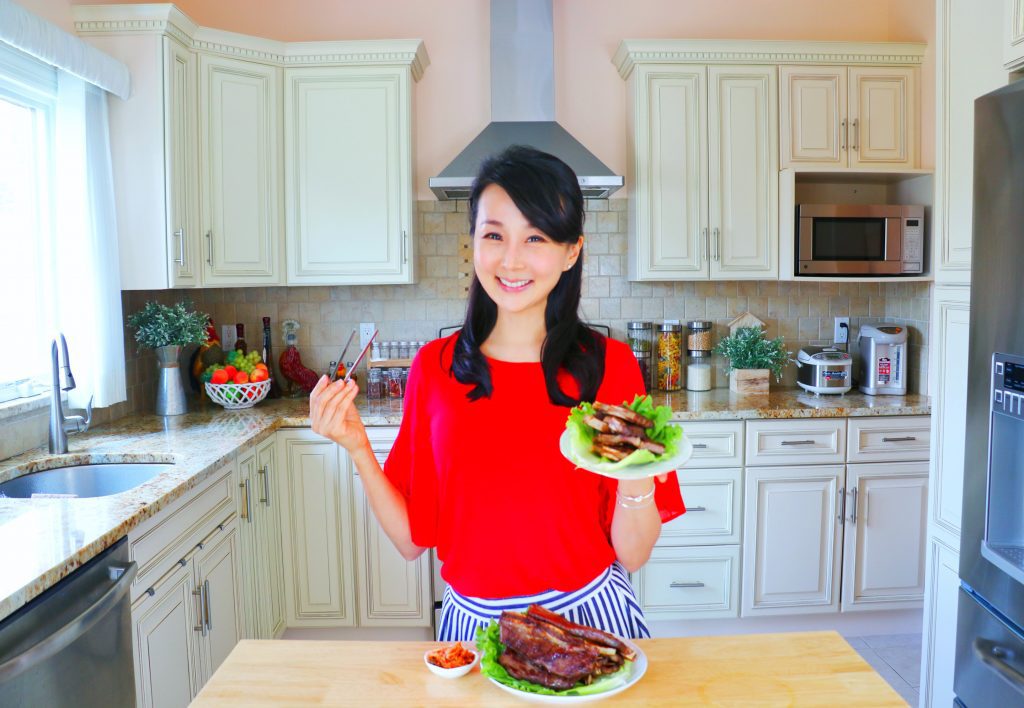 Instructions:
First, in a large bowl, add the beef short ribs, and about 4 cups of water. Message it a little. Let it soak for 10 minutes to remove the blood and gamey taste.
To prepare the marinade, peel the Korean pear, and cut it into small pieces. You could also replace it with an apple or use both of them.
Cut the onion into small pieces.
Place the pear, onion, garlic, ginger, kiwi, and water into your blender or food processor. The kiwi will help to tenderize the beef. Puree everything.
Transfer the puree into a large bowl. Also mix in the soy sauce, rice wine, honey, sesame oil, and black pepper.
Drain the beef and place them in a large Ziploc bag. Pour in the marinade. Let it marinade for overnight.
To cook them on a frying pan, first, drain the beef, and pat dry with paper towels. Otherwise, the beef won't brown on the pan.
In a frying pan, over medium high heat, add the vegetable oil and the beef. Cook until browned for about 2 minutes. Flip, and cook the other side until browned as well, 2 minutes. Cook the rest of the beef. (Of course, you can also cook this on a grill or in the oven.)
Serve! You can cut the beef short ribs with kitchen shears.