These vegetable buns (bao zi) are filled with mouthwatering ingredients and then pan-fried until the bottom is crispy. We won't be making the dough from scratch. Instead, we'll be using dumpling wrappers!
Pan-Fried Vegetable Buns
Serving: 16
Prep time: 50 minutes
Cook time: 10 minutes
For the pan-fried buns:
16 sheets dumpling wrappers
1 tablespoon avocado oil, for pan-frying
½ cup water, for steaming
For the filling:
4 ounces glass noodles
4 cups hot water
1 ½ cups cabbage, finely chopped
1 cup carrots, minced
1 tablespoon sesame oil
2 tablespoons vegetarian oyster sauce
1 tablespoon hoisin sauce
Pinch of white pepper
For the dipping sauce:
2 tablespoons soy sauce
2 tablespoons Chinkiang vinegar
1 tablespoon chili oil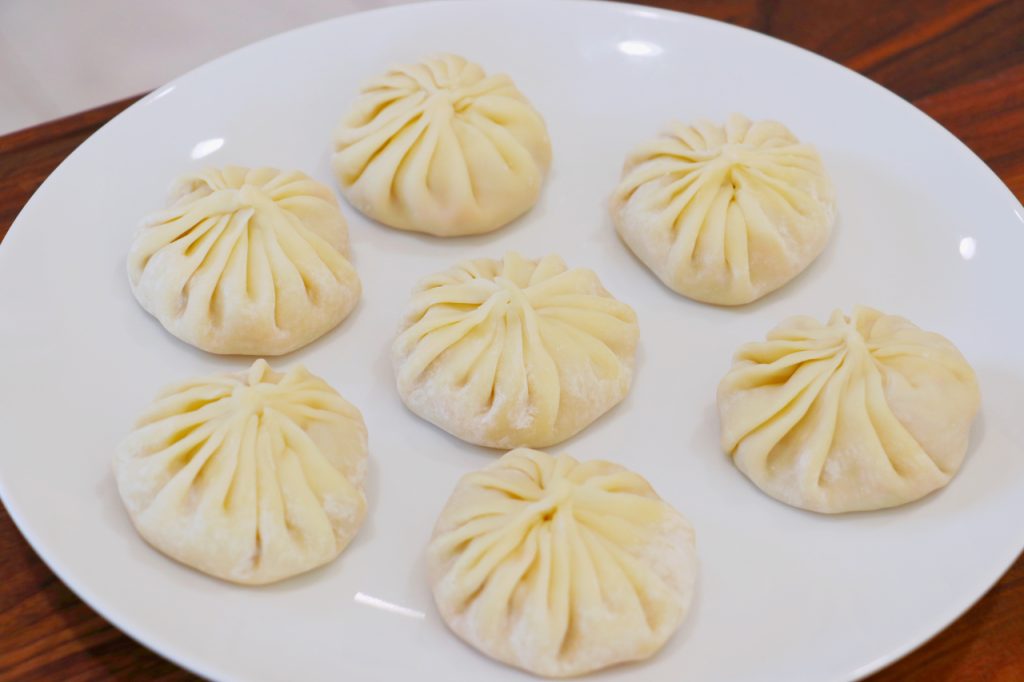 Instructions
To prepare:
In a bowl, add the glass noodles, and pour in the hot water. Soak for 5 minutes until softened. Drain the glass noodles and cut into 2 inches long.
To make the dipping sauce, in a small bowl, add the soy sauce, Chinkiang vinegar, and chili oil. Whisk. Set aside.
In a mixing bowl, toss in the cabbage, carrots, and sesame oil (so they wouldn't release liquid that easily while wrapping). Mix together. Then add the soaked glass noodles. And, season them with vegetarian oyster sauce, hoisin sauce, and white pepper. Well combined.
To assemble:
Place a dumpling wrapper flat, and add about 2 tablespoons of the filling in the center. Tap some water around the edge. Then pleat and seal the bun. Do the same with the rest.
To pan-fry and steam the buns:
In a pan over medium heat, add the avocado oil, and place in the vegetable buns. Pan-fry until the bottom is golden brown, 2 minutes.
To prevent splattering, cover the lid halfway, and pour in the water. Then cover the lid completely, and steam over medium heat until all the water is evaporated, 7 minutes.
Serve the vegetable buns with the sauce. Enjoy!
Did you know?
Legend has it, bao zi was invented by Zhuge Liang, a military strategist, during the Three Kingdoms period. They were crossing the Lu River during a battle. According to the local customs, they must sacrifice human heads to the river before crossing. And out of kindness, he created a head-shaped food as a symbolic offering to the gods. Hmm.. interesting! Isn't it?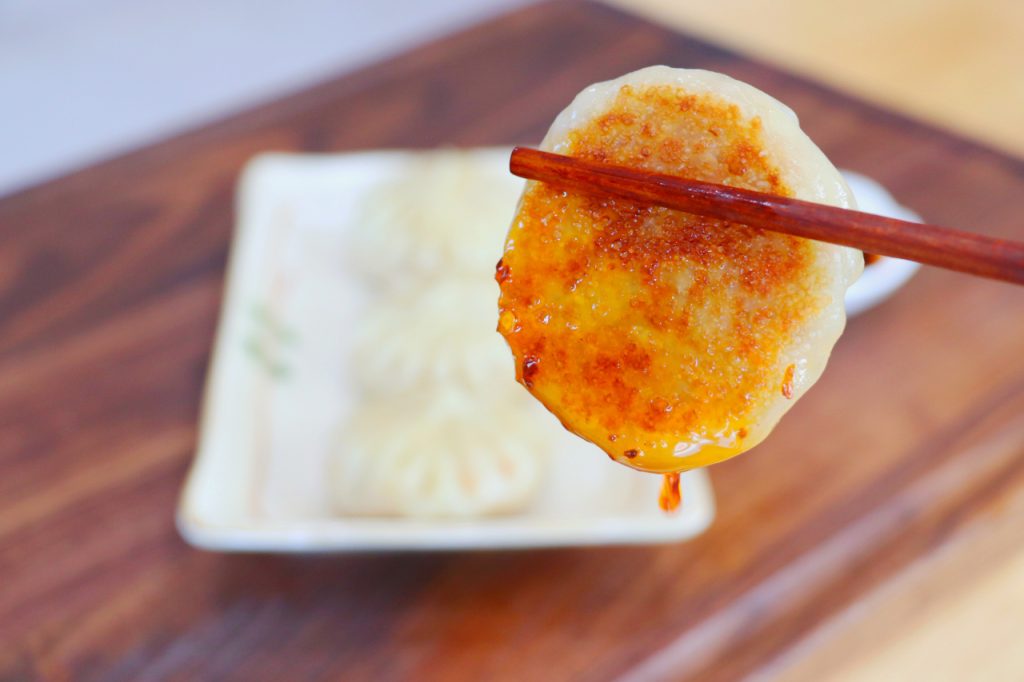 CODEC Stories: