We do not accept any money for editorial guides and neither do we receive any commission from suggested products sales. None of the links in this article are affiliated. Below are simply our honest suggestions of what will make a terrific host or hostess gift.
The Winter Holidays are almost upon us, which means you'll be invited to a party or two, hosted by your family members, friends or colleagues.  To show your gratitude for the time and effort that the hostess put into organizing a fabulous celebration for you to partake in, it's customary to bring a gift to the hostess. Hence the name. 
Hostess Gift VS Regular Gift
The main difference between the two is that host or hostess gifts are less personal and more entertainment oriented–it's meant to be useful in the course of entertaining. It could be something that will come handy during the next entertaining activity, for example a beautiful serving plate you think the hostess will like or a tiered stand for the hostess's next afternoon tea party. 
It's important to note that unless you talked to the hostess prior and she is counting on the item you're bringing, your host or hostess gift is not meant to be used at the current party. In other words, if you're bringing wine, hint to the hostess that the wine's for her to enjoy at a later occasion so as to relieve her from the obligation of opening the bottle and placing it on the table immediately. She most likely put a lot of thought into pairing the dishes and you don't want to mess with the plan.
Estimating the Worth of the Hostess Gift
As a rule of thumb, your hostess gift should be about what you think the party's main dish is worth per person. In other words, if you're going to a 4 course dinner party, you might want to spend anywhere from $50 to $120+. If this is an afternoon tea party, $15-25 would be a good number to keep in mind.
There are a few common sense exceptions from this estimation rule. Say, you're a student visiting your well off aunt's holiday party, where a scrumptious 10 course dinner awaits you. Your aunt probably wouldn't want you to spend this much money on a gift for her, knowing that you have a couple of tens of thousands of dollars of student loan to repay. In such cases, opt for something more personable, something you know your aunt will enjoy. For example, if she is a coffee drinker (who isn't these days), go for a unique coffee experience like an edible coffee bar.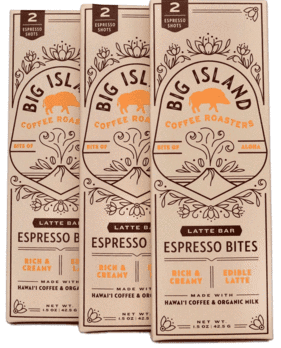 Latte Espresso Bites by Big Island Coffee Roasters are made using 100% Hawaiian coffee. This lusciously rich, smooth, and oh so creamy latte version of edible coffee bar contains 2 espresso shots. Enjoy in bites, or melt in hot water or milk for latte-to-go.
Ingredients: 100% Hawaiian coffee, organic milk, organic cocoa butter, organic cane sugar, non-GMO sunflower lecithin.
$24 for a set of 3 x 12oz bars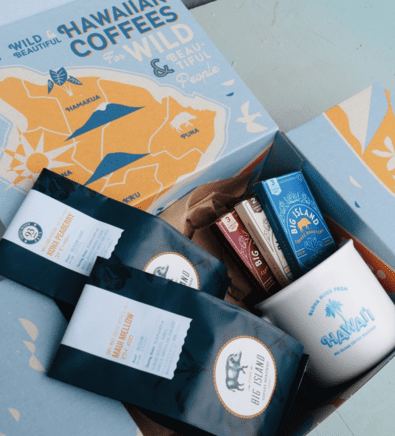 Starting this month, Big Island Coffee Roasters offers three new gift boxes, filled with Hawaiian coffee, Espresso Bites, a mug, and a coffee-infused lip balm. The gift box was designed by Hawaii artist Nick Kuchar and features maps of Hawaii. $69-$135
"My favorite gifts have always been from artisans – be that a farmer, an artist, or a blacksmith. That is one reason why we are passionate about sharing food as art, and collaborating with artists to do it," says Kelleigh Stewart, Co-Founder Big Island Coffee Roasters. "The most memorable gift I've been given was a framed original piece of art from an artist and friend of mine, Ric Haynes. It was a wedding gift. I have it hung in my kitchen and it brightens the room with his explosive, engaging array of colors. I just love art, but rarely buy it for myself. I treasure it as a gift." 
Perfect Hostess Gift Ideas
When choosing a host or hostess gift, even though it's meant for entertainment, you still want to personalize it to an extent. For example, a selection of cocktail mixes might not be a fitting gift for a friend who is currently expecting.
Chocolate Is Universally Well Received 
"A question I tend to get fairly often is 'working with chocolate every day, how do you not get sick of it?' Chocolate is not only one of the oldest but also is one of the most complex foods in the world, and I learn something new about it at work almost every day," explains Mark Mackey, Ethel M Chocolates' Chief Chocolatier. "Take, for example, the fact that chocolate contains over 600 different aroma and flavor compounds in its makeup, but, most of what registers to us as 'chocolate like', actually smell or taste nothing like chocolate itself. The 600 individual aromas like oranges, potato chips, and tobacco are transformed via a chemical reaction in our mouths and register in our brains as a distinct flavor or scent. You see, it's discovering new facts like this, and the dynamic, rewarding, and sometimes frustrating aspects of my job that keeps me coming back for more every day. How could anyone ever get sick of that?"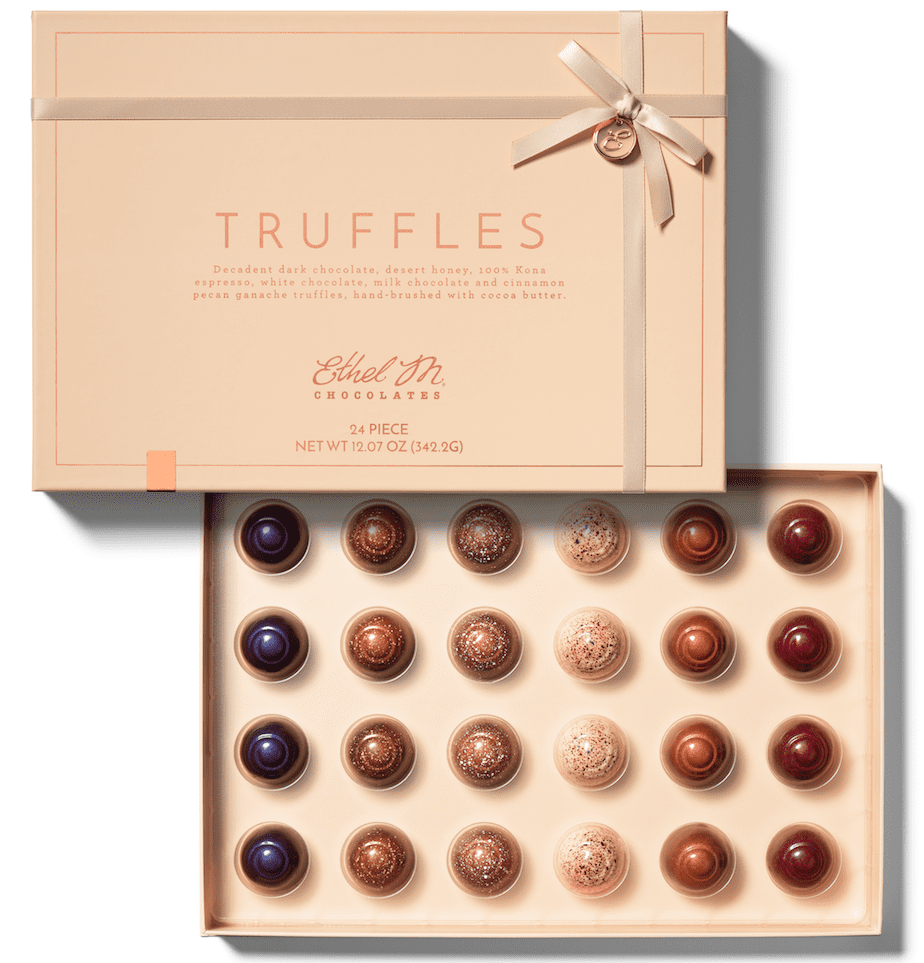 The Truffle Collection by Ethel M has recently undergone luxuries packaging and truffle formula makeover. Super-premium ingredients such as 100% KONA Coffee, California pecans and Mojave Desert Wildflower were added to the truffles. The truffles center composition is made using the traditional chocolate ganache method, then shell-molded and finished off with a colored cocoa butter spray. 
$30- $45
"There are two memorable [gifts] that stick out in my mind. The first was tuition at the Culinary Institute of America (from my parents), which afforded me the opportunity to fulfill my dreams of working as a chef/chocolatier with a formal education," continues Mark Mackey. "The other memorable gift was a little more recent but completely unexpected; a video message and gift from local Las Vegas magician Lance Burton. Apart from my passion for food and chocolate, I have always been fascinated and intrigued by magic. My grandma and I shared this interest, and we would watch Lance Burton's TV specials when we were together. Fast Forward to a few years ago, I told this story to a friend of mine that was a local news reporter in Las Vegas. Coincidentally, Lance Burton was scheduled for an interview at the station later that month, and she told him the story and recorded a video message from him directly. I was floored."
Edible Bird's Nests are Highly Prized in Asian Culture
Edible Bird's Nests are highly sought after and truly prized in Asian culture thanks to their high nutritional value and anti-aging properties.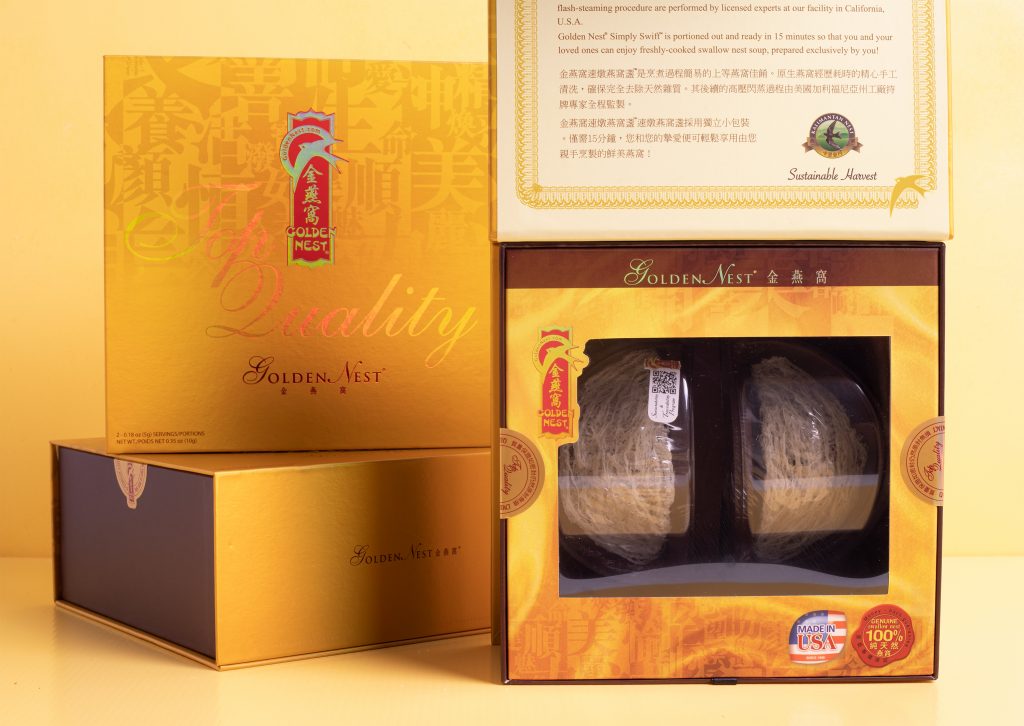 Golden Nest Simply Swift Swallow Bird Nest takes this delicacy to a new height with its strenuous hand-cleaning to ensure complete removal of natural impurities, high-pressure flash-steaming performed by licensed experts at Golden Nest facility in California, U.S.A.
The nests can be prepared on the stove top in 15 minutes or in the microwave in 4 minutes. 
$48 for two pieces
"The best and most memorable gifts are always the personable ones. Meaning the person was thinking of us and knew what we like when they bought the gift," Levina Kodrat, Golden Nest, Inc.
Hostess Gift for a Virtual Party
If you're invited to a virtual party–many seniors have had to resort to such due to healthcare restrictions–you can still "bring" a hostess gift with you. Critically acclaimed e-cookbook that addresses health concerns your elderly family member might have is a thoughtful option.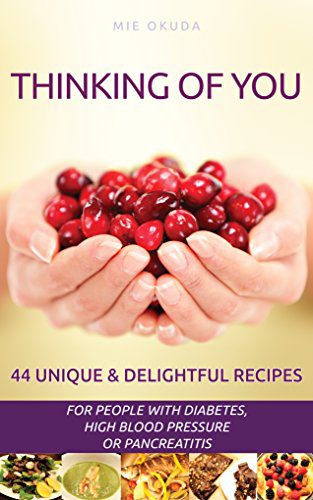 Thinking of You: 44 Unique & Delightful Recipes for People with Diabetes, High Blood Pressure & Pancreatitis from NYC's Michelin reccomended Chef Mie Okuda 
$9.99
"These are great recipes for people who want to eat lean and healthy. Because of the combination of ingredients that substitute regular fatty and high glucose ingredients, the meals are a great way to increase and maintain health of you and your beloved family members," explains Chef Mie, who has learned to cook while caring for her mother diagnosed with diabetes decades ago.
The above are our thoughts on what makes a great host or hostess gift. 
What's the most memorable gift you ever received? Was there a story behind it that made the gift that much more special? Tell us what you think in the comments below! We're excited to hear you stories!
CODEC Stories: