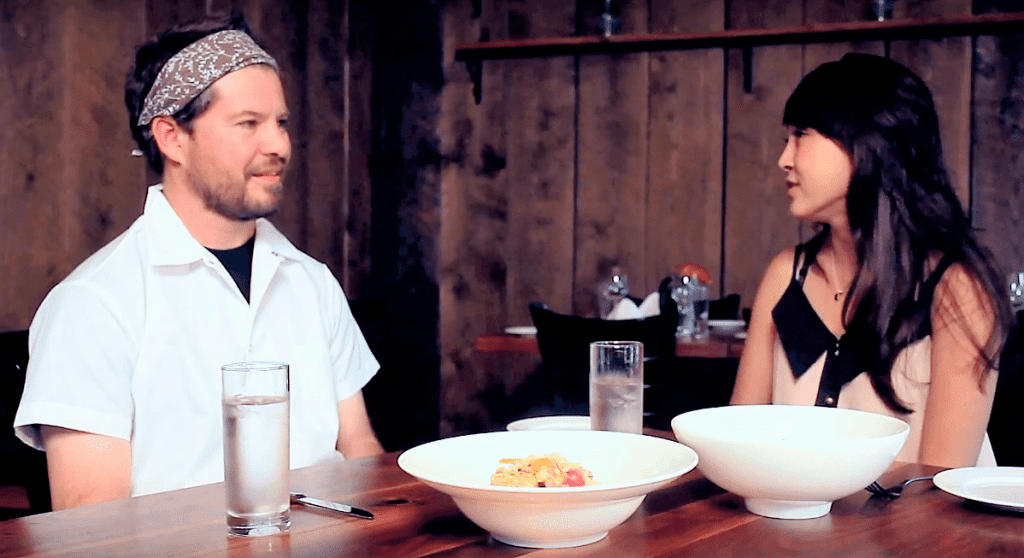 To shoot one of The VIP Pass (a travel TV show) episodes, CiCi traveled to Mystic, a picturesque village in Connecticut.  Oyster Club Restaurant really impressed CiCi with their farm and sea to table philosophy, as well as a daily-changing (!) menu.
CiCi: James I really like what you're doing here! I know that you only serve seasonal ingredients from the local farmers and fishermen, I want to know why is this important to you?
James Wayman, Executive Chef at Oyster Club Restaurant: I grew up on a farm, from the time I was 7 until I turned 13 or 14 I lived on my grandparents farm. So I've always had that connection to food. Seeing where it comes from and watching it go from the field onto the plate. I realized at a young age that that food it just intrinsically tastes better.
Today we bring you light, flavorful, and perfect for summer dish–Fried Squid. It is one of the most popular dishes at Oyster Club Restaurant. "This dish is really, really, really good. The squid is super fresh and I like that the dish has some sweet and sour taste to it; a little kick of basil and some spiciness as well. It's really good! I love that it's also very creamy at the same time," says CiCi.
Fried Squid recipe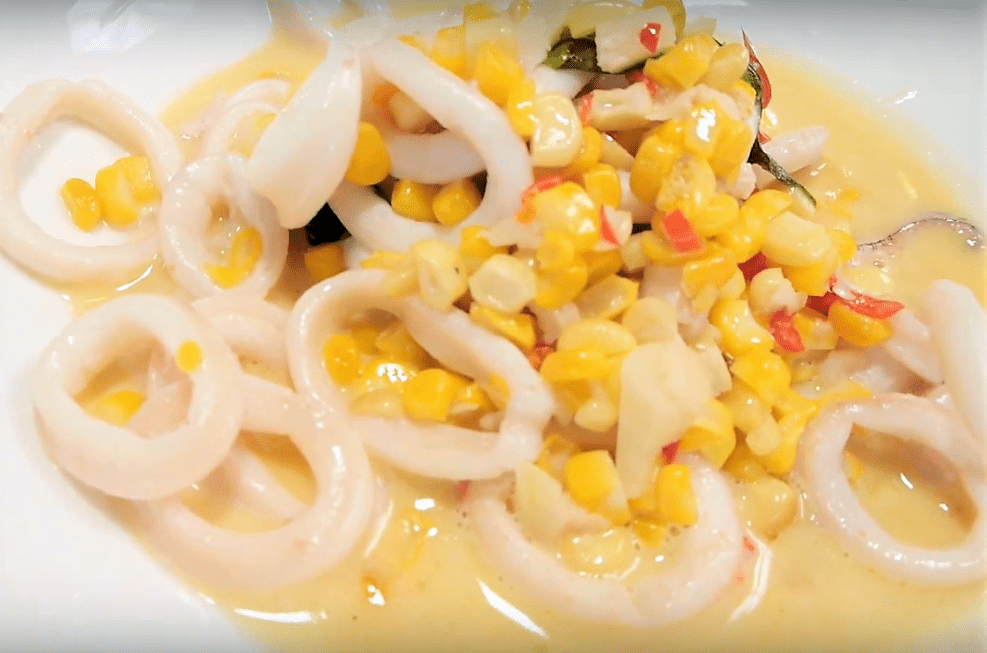 Ingredients
Squid, cleaned and dried with paper towel
Cream
Batter
Olive oil
Lemon
Garlic
Fresh basil
Salt
Cayenne pepper
Chilli flakes
Cooking Instructions
Step 1.
Get your pan nice and hot, a dry pan with no oil.
Step 2.
Add the squid and a little bit of olive oil, minced garlic, cayenne, chilies, squeeze a lemon, and a little bit of salt.
Step 3.
Finish with cream and thicken with a little bit of butter. Finally add a little bit of basil.
Serving suggestion
Serve on a bed of lightly roasted corn and marinated red onion.
Enjoy!
Please share with your friend who also likes easy, yet flavorful dishes!
CODEC Stories: